Introduction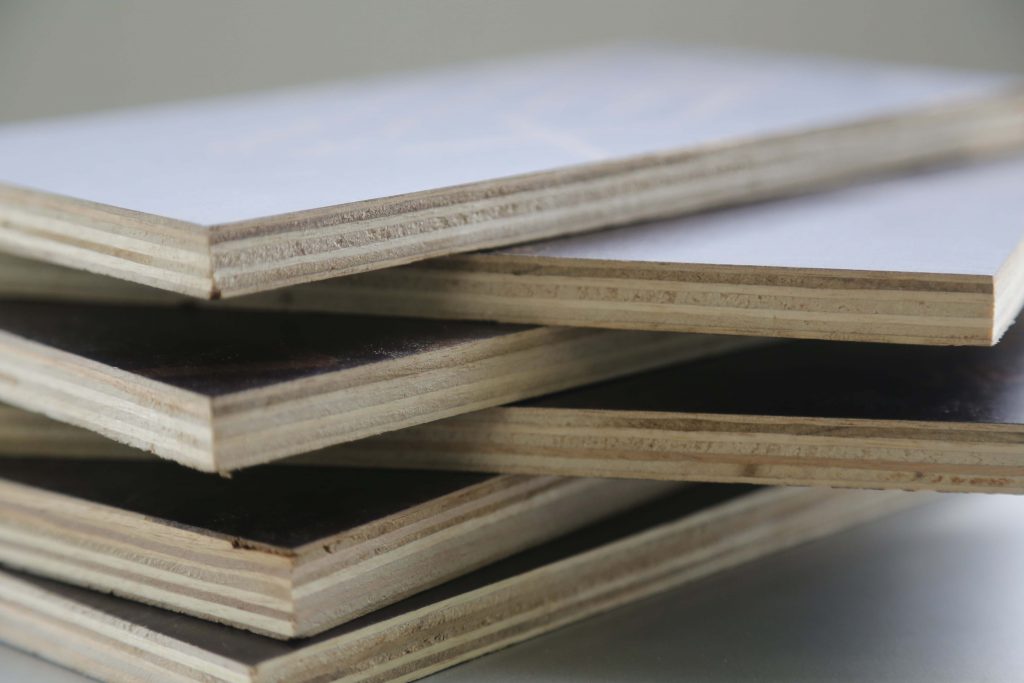 Film Faced Plywood is a building material consisting of veneers (thin wood layers or plies) bonded with an adhesive. There are two types of plywood: softwood plywood and hardwood plywood. Generally, softwood plywood is made from Styrax, Hardwoods plywood generally made from acacia, eucalyptus, rubber,…
Hardwood plywood is made of hardwood veneers bonded with an adhesive. The outer layers (face and back) surround a core which is usually softwood. Hardwood plywood may be laid with thickness depend on usage purpose(e.g., curved hardwood plywood, seatbacks, chair arms, etc.). Hardwood plywood is used for construction or interior applications such as furniture, cabinets, architectural millwork, paneling, flooring, store fixtures, and doors.
Film faced plywood is made from hardwood with manufacture consists steps: Collecting, Sunning veneers, Gluing, Laying veneers, Cold Press, Repairing, Hot Press (2 times), Repairing Core, Sanding, Cutting To Size, Filming, Edge Painting, Packing.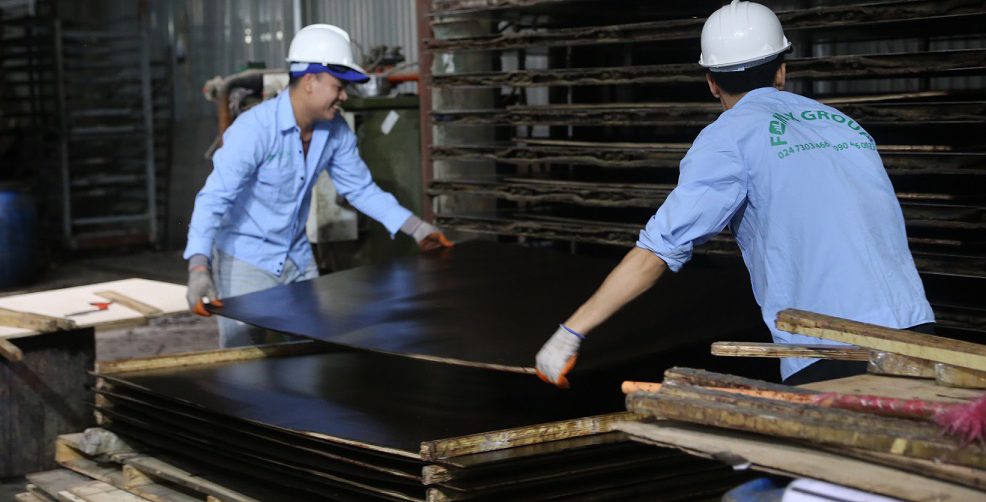 Standards for measuring the quality of film faced plywood for construction
1.Quality of glue
Glue has an important role to play in composing plywood, waterproof. Usually, manufacturers use WBP for film faced plywood. WBP is named for kinds of waterproof glue, such as phenolic, melamine,… To check the quality of film faced plywood, you can stay plywood samples in boiling water about 10 – 24 hours. The plywood reach quality, If the sample doesn't applicable dispute.
2.Quality of core
Normally, Core includes grade A, B, C. A better core for a higher quality of plywood. Veneers from acacia, eucalyptus, and rubber, thanks to their tough mechanical strength, high weather resistance, warping, and low expansion, leading to stable quality, suitable for construction formwork. In addition, moisture in the core of the plywood is also an important factor in the quality of the plywood. The lower the moisture core, the better the quality of plywood.
3.Density
The density of plywood also is an important evaluation criterion. Usually, the density of film faced plywood for construction is from 630 – 680 kgs/m3.
We should carefully consider quality plywood for effective cost. If you have any questions. Contact us follow contact:
VIET AN KHANG IMPORT EXPORT JSC
Address: 68/2 Luu Huu Phuoc Street, Nam Tu Liem Dist, Hanoi, Vietnam.
Phone number: (+84)24-730 34 666
E-mail: vakjsc@gmail.com