In recent years, Vietnam has become one of the biggest exporters of Plywood to big markets such as Korea, Malaysia, Japan, UAE, Egypt, Saudi Arabia, EU and USA. But business, risks are inevitable. So risks in doing plywood business with Vietnam là gì. Find out more below: 
From our experience in manufacturing and trading Plywood as well as records from Law Agencies, we received a fair number of cases relating to the failure of suppliers to meet the commitment with their customers. Let's look at below 6 common risks in doing plywood business with Vietnam that should be prevented when doing business:
6 common risks in doing plywood business with Vietnam and how to avoid it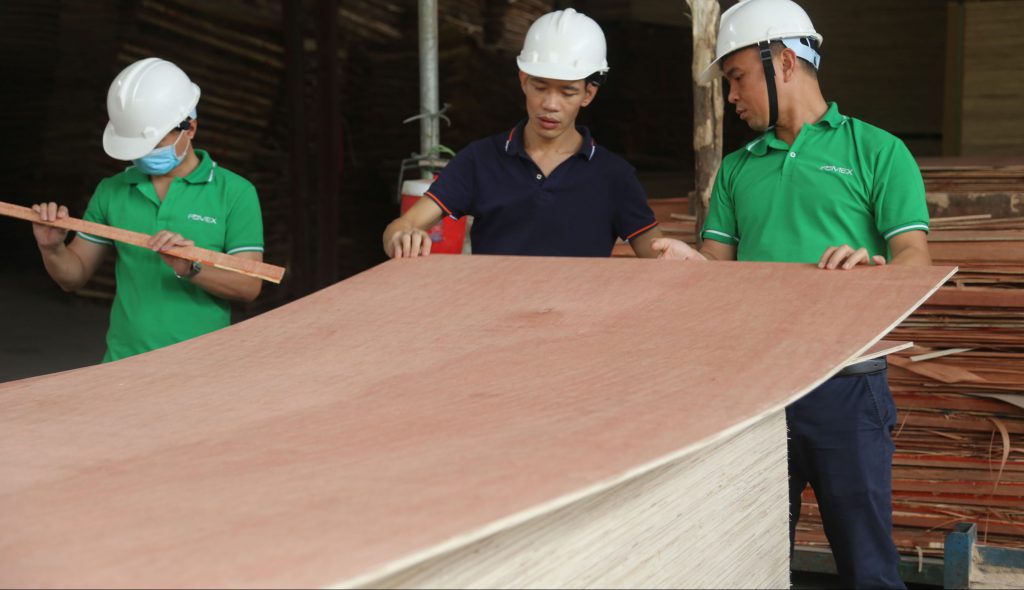 1.Supplier:       
The suppliers are the ones who sell products to you, which might be factories or trading companies. Choosing the right suppliers who are credible, competent and experienced is one of the most crucial things in international trade
To opt for the suitable suppliers, double-checking is a must. You can examine the information on their website or seek for help from the local or the third independent party like Trade representative, Trade Association, Law agency,…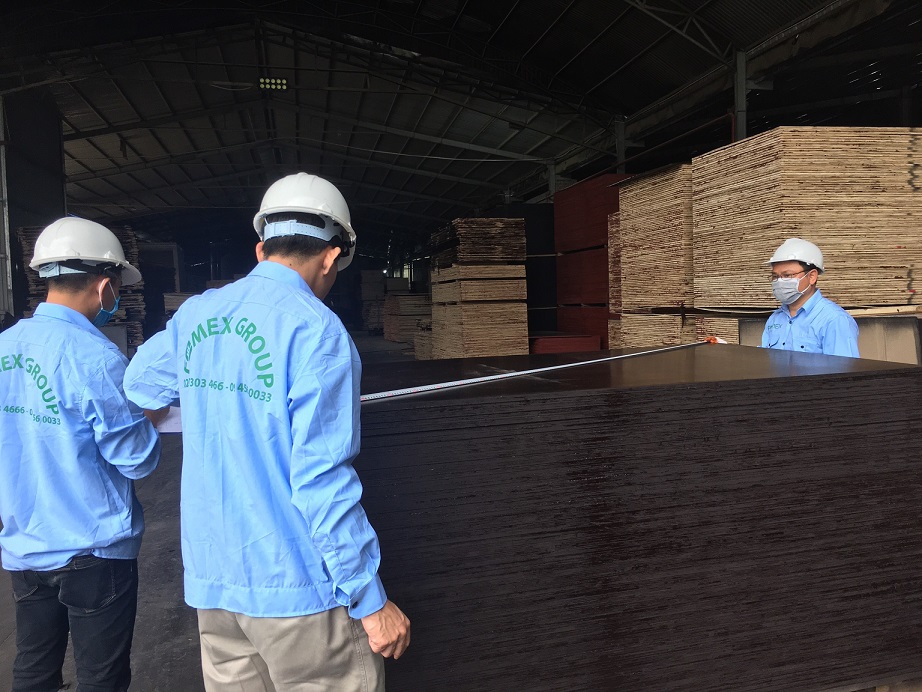 2.Quality:
Vietnam Plywood is made of veneers, peeling out of local hardwood such as Acacia, Eucalyptus,…mainly planted in mountainous areas in the north and some in the Middle of Vietnam where has large acreage of planted forest. Acacia is often exploited within 4-6 years or longer. Vietnam, the farmers themselves will decide when and how to exploit the forest they plant. It leads to the dissimilarity in quality of veneers, some trees are harvested while still small.
With the characteristics of plywood which has many handmade stages in manufacturing like selecting, laying,.. veneers, there are some quality problems that might happen: The discrepancy in specification, marking… , The plywood sheets are not thick enough (shortage of thickness) ,  Bending ,  The face and back are not of the requirements: unsanded, fungus,.. Not enough hardness,…Low quality veneers
To ensure the quality of plywood, there must be the strict and professional supervision in Manufacturing, Packing and Loading. Some big importers they also ask for Representative to inspect the quality, you can also seek for the third party service to ensure the quality and inspection. Using third-party service like SGS,…will raise more cost but will make sure you get the right products with ensured quality, you might also using local service for inspection with lower cost.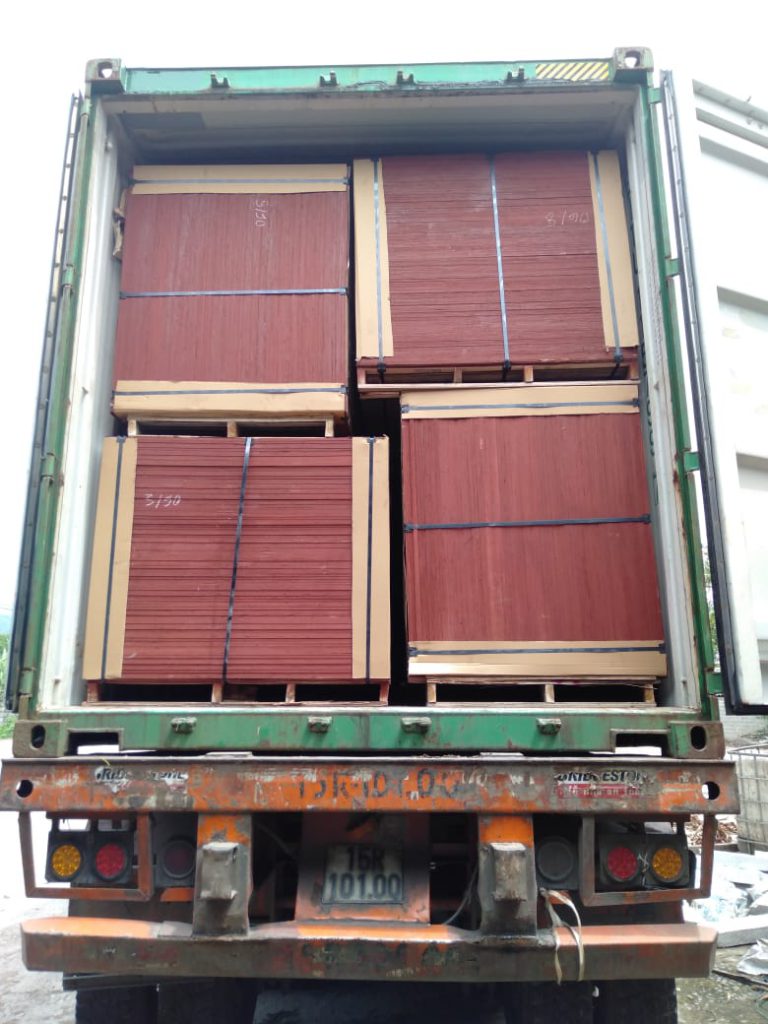 3. Time of shipment
In the north of Vietnam, there are 4 distinct seasons during the year, therefore the weather has many influences in the supply of materials for Plywood factories. Materials(veneers) do not only affect the quality but also productivity of manufacturing, therefore affect time of shipment. Buyers should pay attention to this detail and be noted that scale of plywood factories in vietnam are often small and very small.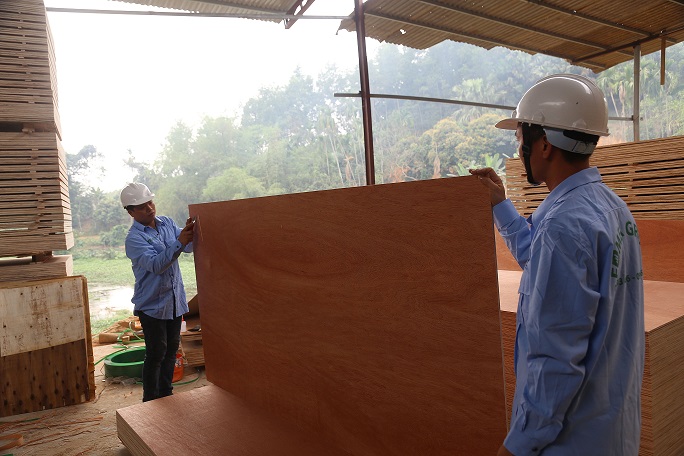 4.Risks about orgin
A certificate of origin is generally prepared and completed by the exporter or the manufacturer, and may be subject to official certification by an authorized third party. It is often submitted to a customs authority of the importing country to justify the product's eligibility for entry and/or its entitlement to preferential treatment, such as CO form AK, form B, form D. However, a number of factories are faking these documents which called origin fraud to take advantage. Buyers also need to take notice of these such documents.
5.Language Barrier :
The language using mainly during transaction in Vietnam is English. However, sometimes misunderstanding in communication still happens, especially with the new suppliers and the traders who are not very competent in English. Besides, you should remind the suppliers about details such as edge paiting, pallet foots,.. These such small detials might not be noticed by suppliers even stated in the contract.
6.Payment
The most common methods using in trading Plywood are T/T, D/P, L/C,.. The risks are often born by the sellers, but the buyers are not exception also. Especially with T/T payment, we have received some cases that the Sellers illegally appropriated the deposit and did not deliver the goods.
Risk management plays an important part in international trade, specifically in plywood business. Since the most common risks in doing plywood business here, we highly recommend you to work with professional, credible suppliers with experienced and well-trained staff. Besides, every clause and terms must be documented clearly in Sales Contract. Upper here is 6 common risks in doing plywood business with Vietnam. Hope it is useful for you in your trade with Vietnam and you can choose plywood from Vietnam, right products, right quality, reasonable price must be what you are looking for.
Lawyer Danh Nguyen