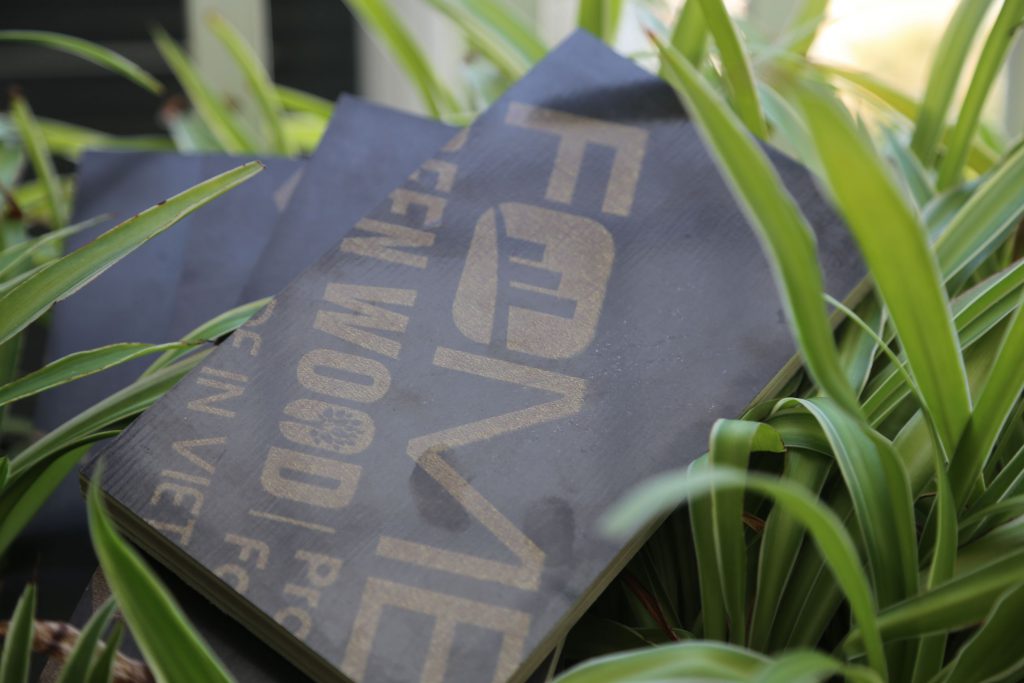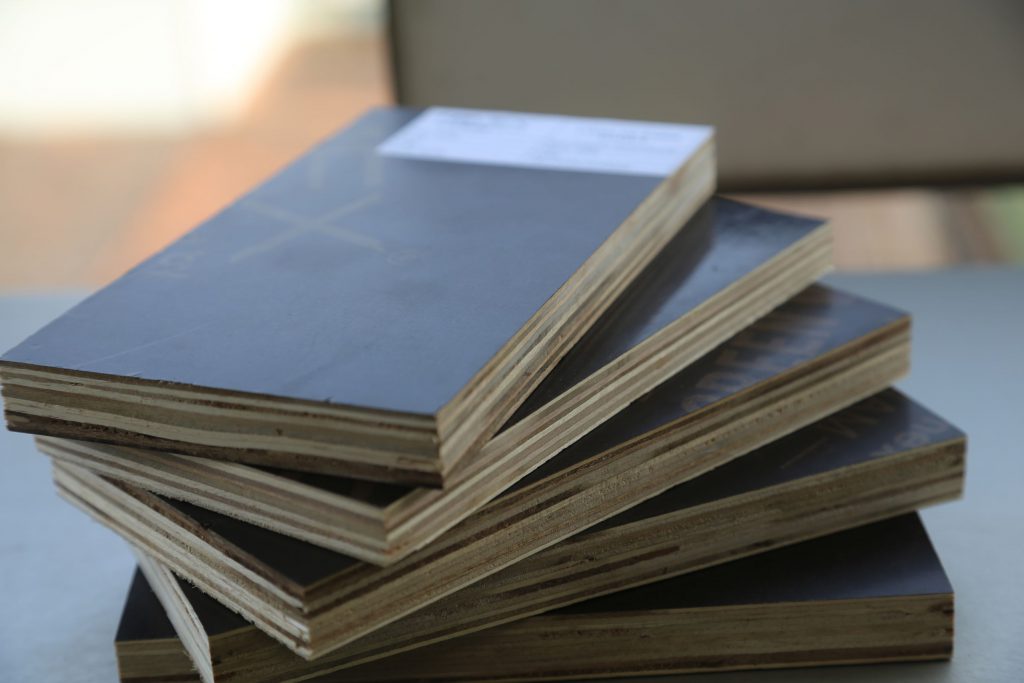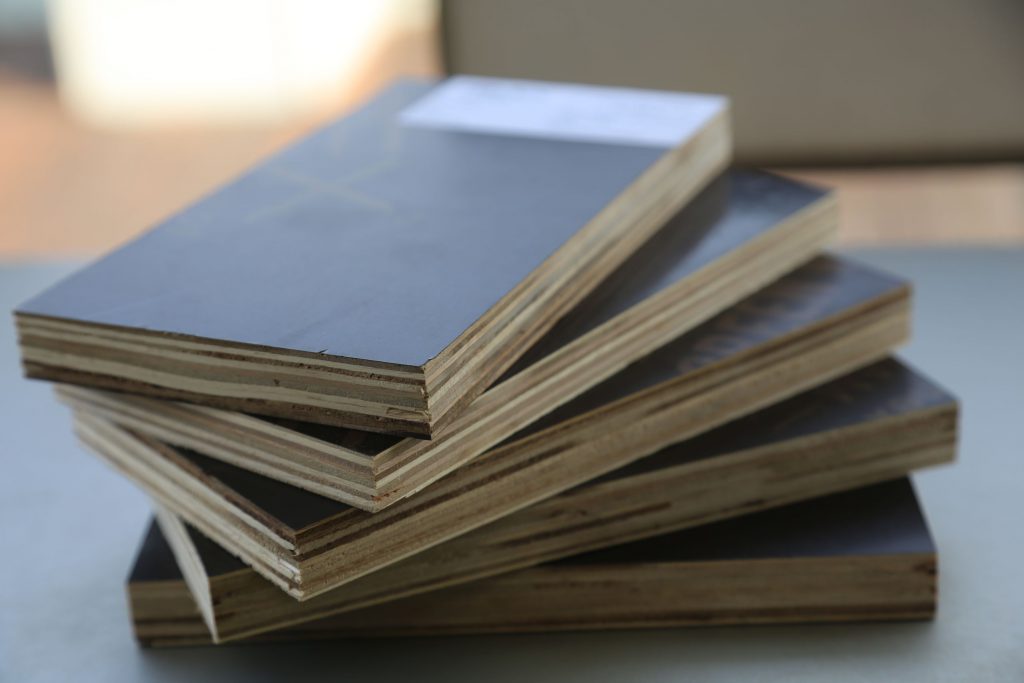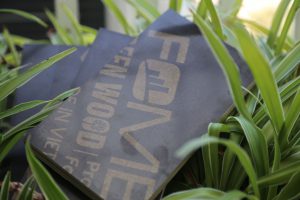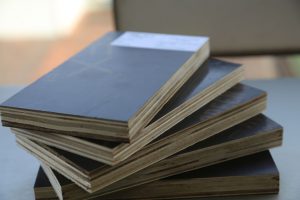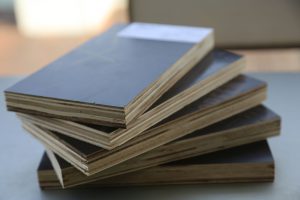 Material: Legal origin hardwoods
Eco Fomex Greenwood is cost-effective film-faced plywood for concrete shuttering. It offers standards surface performance and dimensional stability that are suitable for the construction of up-to-15- storey buildings.
FEATURES
Economical solution
Standard concrete surface
Meet the number of pours as planned
Structure:
–   Water Boiled Proof
– Core: Eucalyptus, acacia and mixed hardwood.
– Density: 620 kg/m3 – 640 kg/m3
– 2 times hot press
– 2 times sanding
Film face: Two film face is phenolic (PSF), brown/black film face, alkali resistance. Abrasion resistance
Standard size: 1220 x 2440 mm/ 1250 x 2500 mm
Standard thickness: 11.5 mm, 12mm, 15mm, 17mm, 18mm, 21mm. Thickness tolerance to EN standard: 315:2000
Use time: 6 – 8 times
Origin: Vietnam
Use: For construction